Food security in a changing world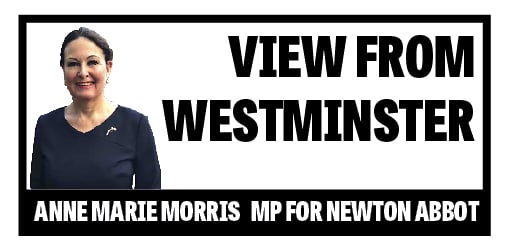 Subscribe newsletter
Subscribe to our email and get updates right in your inbox.
As prices on supermarket shelves soar, many, including the Environment, Food and Rural Affairs Committee are turning their focus to UK food security.
Across the world a grain shortage has been felt as Russia blockades Ukrainian grain exports. Some 20 million tonnes of grain meant for export are trapped in the country, and this is expected to rise to 75 million after this year's harvest, despite Russia's aggression making the yield far smaller than usual.
A landmark deal was recently signed to resume Ukrainian grain exports for 120 days. This should help to ease the pressure on supply chains and drive down prices here at home – if it is honoured which currently it is not being!
This issue is compounded by Russian exports on grain also being less this year. Despite our sanctions pointedly not targeting agriculture, Russia claims that our other sanctions are making things more difficult in the sector.
Our sanctions do apply to other imports though, and where we usually import lots of white fish from Russia, we are no longer doing so. This has led to the widely reported rise in the cost of fish and chips, a staple here in Britain, and especially in our coastal towns. For some, the rises make trade unviable and between 20-40 fish and chip shops are closing every month. Some are finding the costs are forcing them to stay away from this quintessentially British treat.
Our reliance on countries such as Russia has allowed them to wield a dangerous amount of power over key commodities.
Building up our self-sufficiency and resilience to international malice is long overdue. But the question is – how?
Key to the answer must be that we begin to rely more on homegrown produce. Yet, farmers here in Devon and elsewhere across the country are facing intensifying pressures not least because of inflation. We all know that energy now costs more, and this has a significant impact on overheads for farmers, meaning extra costs are passed on to consumers. So those trying to buy British grown crops are seeing rising prices. Ukraine is also a significant exporter of fertiliser, an important part of our domestic food production - and we are seeing a reduced supply of this too - and hiked prices.
Labour shortages for the agricultural sector have been further intensified. Ukrainian workers have made up around 60 per cent of the seasonal workers' scheme since the UK left the EU, but now, working-aged men can't leave Ukraine, and many women are trapped in the country, or seeking refuge elsewhere in the world. You will have seen the headlines last year about food being left to rot in the field because there were too few workers to pick it all. Sadly, farmers here are facing this prospect again, meaning major losses and waste.
Reliance on local produce can't be the only answer. Using a wider range of trade deals to import what we need, when we need it from all over the world is important.
Not only does this mean we can enjoy products that aren't grown here, but we can enjoy things all year round, even when the climate doesn't accommodate here. This is also important to our food security in case our ability to produce food is hampered. This has happened recently as the heatwave has damaged potato crops. You may notice that your potatoes are more expensive as a result.
The NFU is calling on Government to defer the move away from Direct Payments to farmers to help them weather the next few years. Farmers are having a tough time of it. The silver lining if there is one, is that the government is now as never before focused on food security. This needs to be a priority for the new Prime Minister.
If you would like to book a surgery appointment or raise a specific issue, please call my office on 01626 368277 or email [email protected]
Comments
To leave a comment you need to create an account. |
All comments 0