There's just so much plastic around says Dawlish action group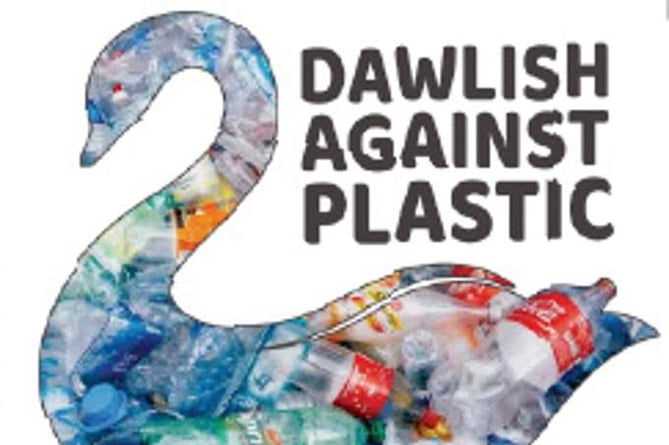 Dawlish Against Plastics
Subscribe newsletter
Subscribe to our email and get updates right in your inbox.
In this article I'm going to concentrate on household rubbish and how it is managed, writes DAVE HUTTON of Dawlish Against Plastics.
In Devon, despite comparatively high recycling rates of around 55 per cent and low use of landfill, the problem, like elsewhere, is the sheer volume of waste. On average, each person in the county is responsible for about 400Kgs of rubbish every year. Sadly, it seems to be a measure of success for waste collection authorities to collect more waste per person, when they should be aiming to reduce the scale of the problem at source.
It is astonishing that Devon households produce on average over a tonne of rubbish each year. That's about 20 kilograms each week! Where does it all come from?
Nationally, the government has been really slow to get to grips with our waste. Years after it was first mooted, we are some way away from implementing a deposit return scheme which would incentivise people to return plastic and other re-cyclable waste.
'Extended Producer Responsibility for Packaging', in other words, the polluter pays, is part of the Environment Act, but is unlikely to go far enough. Plans to introduce more consistent recycling policies are far too late; it should have been included right from the start instead of leaving it up to each local authority to work it out for themselves, while cutting their budgets at the same time.
There should be a ban on plastic waste exports from the UK and measures taken to properly monitor and control how waste is managed. Unfortunately, the Environment Agency which is responsible for this, has had its budget for environmental protection cut by nearly two thirds since 2010, from £120m to just over £40m. It is increasingly being run on business lines, chasing high value fines just in order to pay for its running costs. The Environment Act will have little impact without adequate resources to back it up.
In Devon, over 40% of waste in black bins is recyclable. It's hardly surprising that there is confusion out there about what goes where; each of the district councils has different rules. Packaging is unregulated and often contains mixed materials, some of which could be recycled, but it's often difficult to separate them from the rest.
Some 30 per cent of household waste is food waste, costing as much as £800 each year for a household with children. The reasons include buying and cooking too much food, and confusion between 'best before', 'sell by' and 'use by' dates.
Bread kept in the fridge, or better still, freezer, will last a lot longer than the use by date on the packaging. Recycle Devon has further advice on how to cut down on food waste. With family budgets under strain through higher energy bills and food price increases, it has to make sense.
On-line shopping which has increased significantly during lockdown, creates a large volume of cardboard packaging which is difficult to deal with. I, like many of us, have noticed cardboard recycling skips full to overflowing, with cardboard dumped beside them, which is effectively fly-tipping. It is hard for councils and the cardboard recycling businesses to respond to peaks like this.
Teignbridge residents pay just over £1 per week through council tax for their waste collections. This is surely one of the best bargains ever! Our refuse collectors do a fantastic job, in conditions that do not appeal to everyone and, like care workers, are not valued anywhere as much as they should be. There is a high staff turnover with associated recruitment difficulties. It's time we recognised and appreciated all those who work to protect our environment, even if much of the mess is avoidable.
Let's support them by avoiding unnecessary packaging wherever possible, reducing our waste and putting the right stuff in the right bin.
Comments
To leave a comment you need to create an account. |
All comments 0