Friends'£50k gift for Rowcroft
Saturday 16th April 2022 11:00 am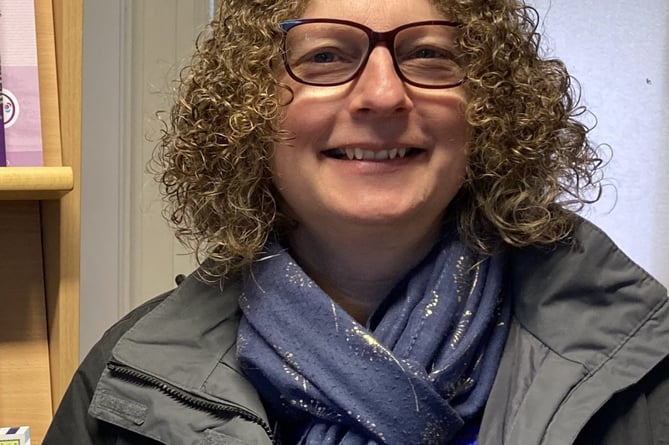 Monica Cann, Rowcroft's Clinical Nurse Specialist for the Moorland area.
Subscribe newsletter
Subscribe to our email and get updates right in your inbox.
ROWCROFT Hospice has received a cash boost to fund its services in Bovey Tracey.
Bovey Tracey Hospital League of Friends is supporting the charity by donating £50,000 towards the services it provides in Bovey Tracey.
Each year around 600 patients from the Bovey Tracey area are supported by Rowcroft's healthcare professionals which include clinical nurse specialists, occupational therapists, complementary therapists, doctors, healthcare assistants and its Hospice at Home team which supports patients specifically in the last two weeks of their life.
Monika Cann, Clinical Nurse Specialist for the Bovey area, said: 'We are thrilled to have the support of the Bovey Tracey Hospital League of Friends.
'It will enable us to continue to provide the very best compassionate care throughout the area, allowing patients and their families to make the most of every moment they have together.'
Rowcroft Hospice is an independent charity providing a wide range of specialist palliative care services for people with progressive life-limiting illnesses and their families.
Each year the charity supports more than 2,000 patients and their families across South Devon, from Dartmouth to Dawlish and up to Dartmoor.
Avril Kerswell, Chair of Bovey Tracey Hospital League of Friends said: 'Bovey Tracey Hospital League of Friends unanimously agreed to donate to support specialist nursing for the next 12 months in the Bovey Tracey area.
'We felt that the work Rowcroft does in our community is so worthy and we had no hesitation in supporting this amazing charity
'Many of us know or have had first hand knowledge of the wonderful caring nurses who come at all hours of the day or night and quietly tend to those who need their expert care.'
In 2019 Bovey Tracey Hospital League of Friends donated £40,000 to Torbay and South Devon NHS Foundation Trust Community Services Team who were able to purchase: a bladder scanner; a Doppler ultrasound scanner; syringe pump and portable ECG devices with the money..