Community garden a credit to all concerned
Monday 9th May 2022 9:00 am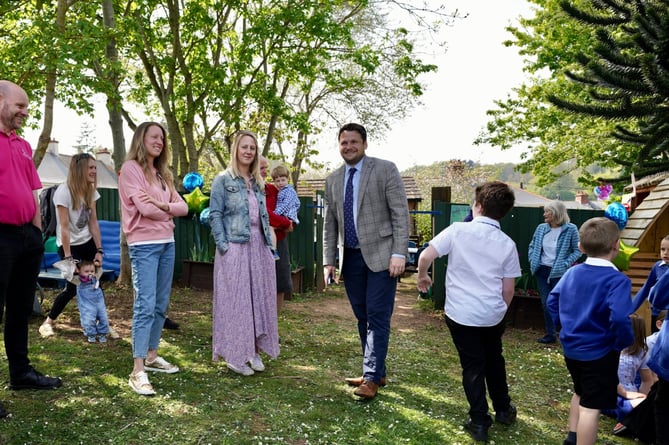 Subscribe newsletter
Subscribe to our email and get updates right in your inbox.
A NEW community garden was opened last week at Westcliff Primary Academy in Dawlish.
Mayor Cllr Val Mawhood attended and cut the ribbon in one of her last official duties.
She said: 'The garden is of great importance. It's important because it's essential to teach the students how to save themselves and the planet. The students have a gardening group and an eco group, and two of them guided me around on the day.'
Some 60 parents and members of the wider community took part in the opening of the garden which has been totally revamped. One school staff member said: 'It used to be an unloved area, and now its already making changes. Some pupils today are taking part in a nature hunt and bug hunt.'
Students from the academy drew up the designs, which were made real by a group of volunteers from the community, and as well as the main garden, a memorial garden has been created in memory of a former pupil, whose family attended on the day.
On opening day as well as a chance to see the garden, visitors could buy plants, cakes and refreshments as well as indulge themselves with paellaa courtesy of Bon Appetit.
The students will now take charge of maintaining the garden.
Garden co-ordinator Alison Fletcher said: 'Even though the garden is open, the work goes on. We're about to embark on stage 2.
We still need donations, plants and time. If anyone wants tohelp this garden grow, please get in touch at the school office.'