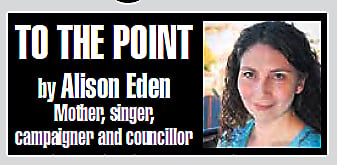 Subscribe newsletter
Subscribe to our email and get updates right in your inbox.
Newsflash. This week, Prince William was not fawned over at a football ground. Chelsea lost to Liverpool on penalties (6-5, after a 0-0 draw) and there was audible booing from Liverpool fans in the crowd as Prince William presented the winning side with the FA Cup.
There was apparently also some jeering during the national anthem and even the much-loved (by me anyway) hymn 'Abide with me'.
The manager of Liverpool Jürgen Klopp said later at a press conference that he did not 'enjoy' the booing but did not condemn it.
Various politicians though including some from my own party, the Liberal Democrats, were horrified that anybody could even think of booing a member of the Royal Family. Lib Dem 'man of the people', Sir Ed Davey, said: 'We have the most wonderful monarch and those fans who booed do not represent their clubs or our country.'
Really? Don't we all have an equal voice in the country where we pay taxes?
Reading Sir Ed's soundbite, I am transported to a gentleman's club, dark smoky smells of tanned leather and port with the gentle rustle of papers in a wisteria smelling breeze.
'The most wonderful monarch' as a phrase reminds me of the way Prime Minister Margaret Thatcher once referred to a lovely little private hospital she used for a minor operation. A pundit of the day commented she sounded like she was talking about some darling bijoux restaurant she'd stumbled over in a forgotten ivy-clad corner of London's Mayfair. Meanwhile people starve – many of them in Liverpool.
What happened to freedom of booing? Anybody who's been heckled at a gig, or for that matter at a political hustings, takes it in their stride. It's not nice but while it stays non- threatening, while it allows you to have your own voice, while you're the one with the loud-speaker, if you're in public life that's the deal. Emotions run high when people are facing homelessness.
Inconsistency is woven like a stick of rock through many elected politicians who while condemning the booing of Prince William were perfectly fine to accept racist chants and booing from some fans during the Euros. At the time, Home Secretary Priti Patel defended the rights of fans to jeer saying that for players to 'take the knee' in support of the Black Lives Matter campaign was 'gesture politics. She dismissed questions about the racist content with the line: 'that's a choice for them.' So booing a future King is not a suitable choice, while booing a human rights campaign is…?
It's very worrying if we are losing the ability to be, as Kopp was, multi-layered in our responses. Journalists shouldn't be asking politicians 'are you for or against booing?' It's not that simple.
A crowd roaring and booing is intimidating certainly and for that reason I am deeply uncomfortable about anybody doing that. I'd like to go back to the days when the only thing you'd hear at Lords was the thwack of leather against wood and a polite clap. I preferred the days when cricketers wore whites and not logos.  So I'm no fan of the mob and I wish people would sit still, not rustle sweet wrappers and stay to the end of the credits at a film. I am though even less a fan of selective silencing.
Like Klopp – I don't like booing a person who can't respond but to suggest that people protesting when you don't agree with them don't represent their 'clubs or our country,' is elitist hierarchy-loving sycophantic nonsense. If the crowd were shouting threats 'death to the Royal family' that would clearly cross a line into criminal behaviour. But a boo?
It worries me when liberals (small l and Large) start editing the people they're prepared to hear from.
Comments
To leave a comment you need to create an account. |
All comments 0