We'll seize e-scooters police warn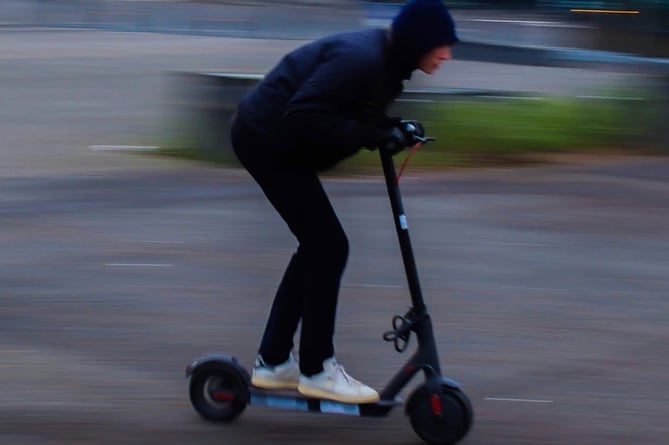 (Image sourced via UnSplash )
Subscribe newsletter
Subscribe to our email and get updates right in your inbox.
FOLLOWING numerous complaints Newton Abbot police have warned they could seize e-scooters from people riding them in a public place.
The town's police have taken to Facebook to say: 'We understand that buying an e-scooter can be tempting, especially as you can get them from many popular retailers.
'However the current law is clear, you can buy one, but you can't ride it on a UK public road, cycle lane or pavement.
They add: 'The only place an e-scooter can be used is on private land with the land owner's permission.
'If you are seen riding an e-scooter on a road or other public place it can be seized and the rider can receive points and a fine.
'We receive numerous complaints from members of the public, in particular pedestrians on footpaths who have had a near miss with an e-scooter.
'Please do not ride e-scooters on a Public road or other public place.'
---
► Best the police sit outside the Library and see how many fly around.
► They shouldn't be allowed to sell them full stop. So many ppl losing out on money as bought for their children
► So how come I see lots of these wretched things flying around on the pavements and roads then?
► Shame there is no one to enforce this - Kids on these in Newton abbot in market walk, going so fast when lots of older people around, weaving in and out of people! Also on the roads causing mayhem and never anyone to enforce the law. So what's.the pointing of telling us they are illegal on public space if there is no one around to enforce the law, not only on these but all laws that are frequently "forgotten"? If you say anything you just verbal abuse from these kids.
► So it's ok to have them in city centres where they charge you to use them such as Bristol. But if no government office is making money it's not allowed. One rule for one and one for another.
► Get a grip! The law is about 20yrs out of date. The Segway was invented in 1999 and we're still not allowed to use these or other elv's in public places.
► If they are illegal why don't you stop the kids in town using them? See them daily
► I've had one since 2014 and am deeply ticked off at not being able to take it out. It has two wheels and a seat as I can't walk far and I use it as a mobility scooter!
Comments
To leave a comment you need to create an account. |
All comments 0