Vaping company used as cover for drug dealing
Friday 22nd April 2022 3:27 pm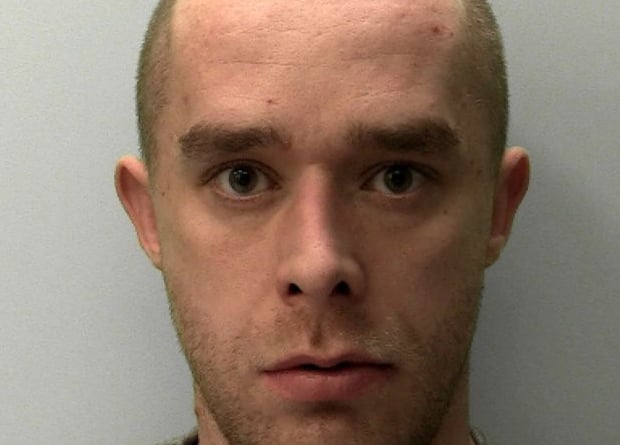 JAILED: Ryan Lynas.
(Police )
Subscribe newsletter
Subscribe to our email and get updates right in your inbox.
A BUSINESSMAN who used his vaping company as a cover for cocaine dealing has been jailed after police caught him with £4,000 drugs and £13,000 cash.
Ryan Lynas boasted of controlling his drug supply operation from his sofa and directed customers to pay him through the bank account of his BetterVapes business.
He received £70,000 through the account over just nine months and used the money to employ drivers to deliver the drugs.
Police tracked him down through his mobile phone to a holiday park at Chudleigh after raiding an Airbnb property just hours after he left.
They also tracked his messages, some of which showed him forcing customers who owed him money to agree to payment plans and threatening them if they failed to stick to them.
In one message he bragged that 'I run Exeter, Torbay and Newton Abbot from a sofa with two phones'.
Lynas, aged 30, of Smallcombe Road, Paignton, admitted possession of cocaine with intent to supply and was jailed for three years and four months by Judge Peter Johnson at Exeter Crown Court.
He told him: 'It is clear you were using your company BetterVapes as part of your criminal enterprise and suggesting that people pay money to it. In nine months nearly £70,000 was paid into its account, although it may not all have been as a result of drug dealing.
'You had a management role. You were the director and involved others as drivers. The texts showed you had a full awareness of the scale of the operation.'
The judge set a timetable under the proceeds of crime act which will lead to Lynas being stripped of any available assets.
Mr Brian Fitzherbert, prosecuting, said Lynas spent £4,000 renting an Airbnb property in Exeter for five weeks but was not there when police raided it in December last year.
Officers were able to monitor his mobile phone and download his messages and traced him to the Finlake Holiday Park where he was arrested on January 17 with ten bags of cocaine valued at £4,000 and £13,000 cash.
Miss Felicity Paine, defending, said Lynas was sending most of the money up the line to bigger suppliers and is now heavily in debt.
He started dealing to pay for his own habit which got out of hand when he lost his job and was unable to go to the gym during the Covid lockdowns.
Note: Lynas's business was named BetterVapes and was based in Devon. It is unconnected to several other businesses with similar names.