Two-headed snake spotted on Dartmoor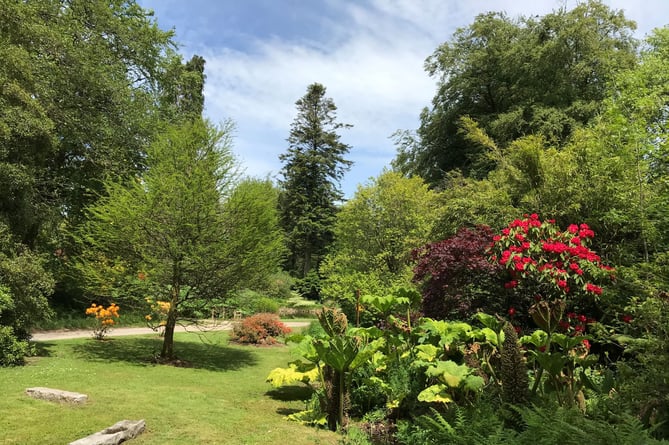 Subscribe newsletter
Subscribe to our email and get updates right in your inbox.
A TWO headed snake has been spotted at an open garden deep in Dartmoor.
The snake, a sculpture and not new species of reptile, thankfully, can be found in the gardens at Heathercombe which opens its doors to the public on Saturday, May 21.
Located near Manaton, Heathercombe gardens first opened to the public nearly 20 years ago under the National Gardens Scheme by the Claude & Margaret Pike Woodlands Trust.
With masses of bluebells, rhododendrons, azaleas, magnolias and dogwood's coming to flower, Heathercombe's varied garden is alive with colour.
The woodland setting features streams, ponds, more than two miles of sandy and mown paths and many benches: there are also sculptures of a hippo and, of course, the two-headed snake.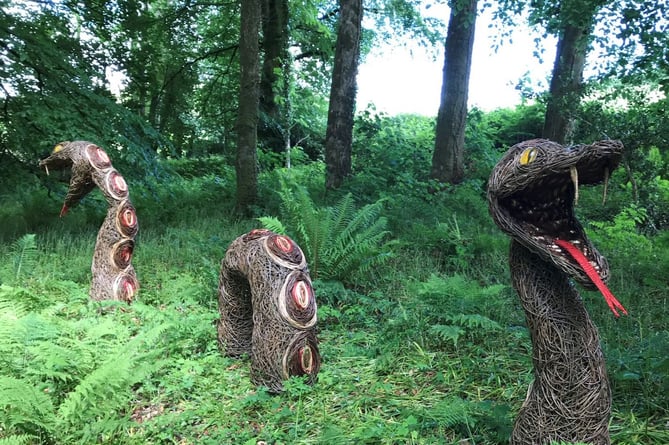 The two-headed snake spotted in Dartmoor
(The two-headed creature spotted lurking in Dartmoor (fortunately it is just a sculpture) ) (Heathercombe Gardens )
Since first opening to the public Heathercombe gardens has seen many changes: conifer plantations have been felled, for example, which has enabled new garden areas to be opened up with varieties of maple, oak and other flowering trees and shrubs: wild flowers have been successfully encouraged also.
The gardens are open from 1.30pm to 5.30pm from Saturday, May 21, to Sunday, June 5 except for Mondays; from June 11 to July 3 the gardens are open every day expect Mondays from 11.30am to 5.30pm.
Teas and coffees are available and visitors are welcome to bring a picnic and their dogs.
Costing £6 per adult, visitors are requested to pay for their tickets online but in case of difficulty visitors can pay in cash on arrival.
Comments
To leave a comment you need to create an account. |
All comments 0