Traders 'strongly object' to new stores scheme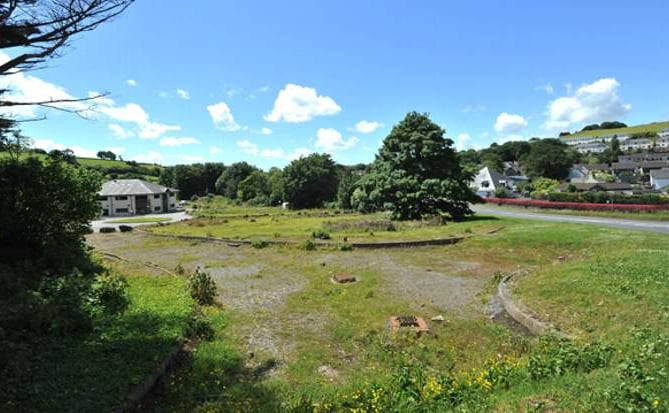 Subscribe newsletter
Subscribe to our email and get updates right in your inbox.
TRADERS in Ashburton have expressed their concerns about a proposal to build a convenience store out of town.
The Chamber of Trade has responded to a planning application submitted to Dartmoor National Park planners for the store and four commercial units at Dolbeare Business Park, the site of a previous application to build a Premier Inn.
Representing more than 60 local businesses, the chamber has consulted with its members and says it 'strongly objects' to the plans.
It pointed out that Dartmoor National Park's own local plans states 'new residential and business development in settlements should improve footfall on high streets and the viability of local services.'
Lydia Wood, Chamber chairman, said: 'The application seems to focus on the proposed convenience store but we are equally as concerned about the other 4 Class E units.
'Under the new classification these could be a number of things including retail units and cafes which would further draw business away from the town centre.
'An out of town development will have devastating effects on the town centre, drawing business and footfall directly away from the high street - to the sum of approximately £340,000 per annum according to the applicant's retail statement.
'The town centre represents a very fragile balance and one not to be taken for granted.
'We are incredibly lucky in Ashburton to have such a diverse range of independent businesses including a greengrocers, butchers, bakers, fishmongers and delicatessen who work incredibly hard but we must support them and look after them if we want Ashburton High Street to survive.
'Each business brings their own customers to town and this directly benefits the other businesses.
'The town centre will not be able to withstand this huge loss of business and we strongly believe it will lead to many independent businesses being forced to close.'
They said although the applicant states Ashburton has a 'healthy town centre', this is because traders have so far not allowed any out of town shopping facilities.
The applicant has also largely based the health of Ashburton Town Centre on the percentage of empty units, which was at 6.02 per cent compared to an average of 14.18 per cent nationally, when assessed in September. This however does not include a number of businesses currently up for sale.
Balland Stores, the closest convenience store to the proposed development site, located on Balland Park, is just 0.3 miles from the site and most likely to be severely impacted.
Aside from the impact on the town centre, the chamber is concerned by the lack of parking facilities and a 'woeful' lack of bicycle rack facilities and electric vehicle charging points.
The chamber adds that roads and junction by the proposed development are already very busy and used by numerous buses carrying pupils to or from South Dartmoor Community College.
Lydia concluded: 'We believe it is clear that this application will have a significant adverse impact.'