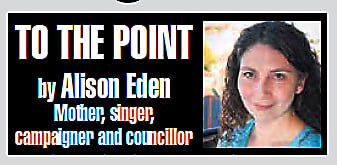 Subscribe newsletter
Subscribe to our email and get updates right in your inbox.
American actor Will Smith walked on stage at the Oscars ceremony and slapped a presenter called Chris Rock after Rock ridiculed Smith's wife Jada for her bald head. Jada has alopecia, a disease where hair falls out sometimes entirely and permanently.
Smith also swore at the presenter which seems to have enraged some of the American public rather more than the assault.
But Smith was able to sit back down and carry on with the awards ceremony as though nothing had happened.
Rock tried to make a joke out of it and, I imagine, calculated in the moment that the global impact on social media of what had just happened would help, not hinder, his career.
This accepting response of Smith's assault of Rock is an example of prejudice against men and a failure by society to condemn all forms of violence.
Had Smith slapped a female comic for the same joke, he'd have been rightly carted away by security guards and his career would have been over.
So why is the reaction different because it was male to male violence?
Allowing a man to be violent to another just because of some 'well boys will be boys' argument entrenches the notion that physical strength and its demonstration is somehow innately male and thereby good.
In my view, physical violence and intimidation is never OK. It's certainly not praiseworthy.
Every child, every adult for that matter, that sees Smith's slap praised and joked about in a meme on social media, is seeing violence normalised.
The journey to rejection of physical violence will be a little longer now thanks to what happened on that fake and glittering stage-set.
As reported widely, last September at a council meeting in Teignbridge, Liberal Democrat Cllr Gary Taylor was filmed attempting to remove Cllr Liam Mullone from the meeting.
After a complaint, the Liberal Democrat party suspended Cllr Taylor's membership pending an investigation.
But at the time, our current Lib Dem Leader Alan Connett wrote to the press praising Cllr Taylor's behaviour and his 'presence of mind'.
I was as certain then as I am now that had Cllr Taylor done exactly the same thing to a female councillor that there would have been swift condemnation and resignation, not praise from the (sigh) male Liberal Democrat leadership at Teignbridge.
Society continues to tolerate violence by men against men and until we stop celebrating out of control behaviour from men, we will make little impact on the rates of violence by men against women.
The police in LA have said they will interview Smith if Rock makes a complaint. I hope he does but expect that won't happen.
No doubt huge financial offers are already pouring in to bring Rock and Smith together on some celebrity talk-show sofa.
Maybe Oprah or Prince Harry will offer to mediate a live-streamed therapy session and hug-in.
Smith should say sorry and sign up for anger management classes.
Comments
To leave a comment you need to create an account. |
All comments 0