Reunion for class of '58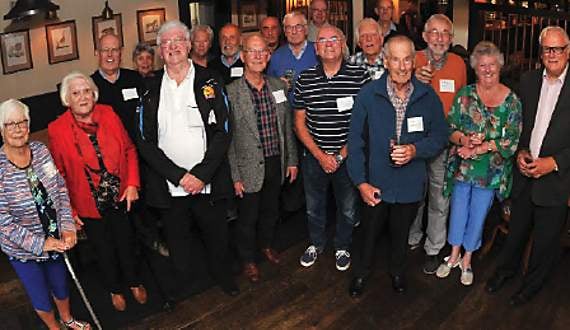 Class of '58 reunion for former pupils of Newton Abbot's Highweek Secondary
Subscribe newsletter
Subscribe to our email and get updates right in your inbox.
A SEA of smiling faces showed a school reunion was a resounding success.
The Hare and Hounds in Kingskerswell played host to the reunion for former pupils of Newton Abbot's Highweek Secondary Modern.
The class of 1958, some of whom had not seen one another in 63 years, spent the day reminising and enjoying one another's company.
Graham Lucas, a former genealogist and longtime volunteer in the community, helped to set the wheels in motion alongside fellow classmate Trevor Field, and together the pair made the reunion a reality.
Having conducted his own research, Graham set about contacting his former classmates.
A winner of the Apprentice of Great Britain award and not one, not two, but as many as three millionaires were among those who attended – as well as many a former Teddy Boy, although no longer sporting their iconic quiffs.
Speaking to the Mid-Devon Advertiser, Graham described it as a 'great day' and, spurred on by the event's success, he's hopeful at the prospect of there being similar reunions in the future, so that those who, despite expressing an interest, but could not attend will have the chance to reunite with their fellow classmates once again.