Newton Says No councillors will serve under new political party
Sunday 22nd May 2022 6:30 pm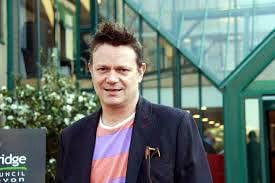 Cllr Liam Mullone
(local )
Subscribe newsletter
Subscribe to our email and get updates right in your inbox.
Councillors of the Newton Says No (NSN) group will now serve under the new name of South Devon Alliance.
The name has been registered with the Electoral Commission as a political party, and its councillors have said they will contest the local elections next year under this new banner.
NSN group leader Liam Mullone said: 'We have been in contact with groups all over South Devon who are fighting similar battles to the one we've been fighting in Newton Abbot for three years – battles for wildlife, fresh air and transparency.
'They all need representation. For years the blues and yellows have been united in their dismissal of ordinary people's concerns, and it's time for a new local party to disrupt this stitch-up.
'The new name will reflect the fact that this is a cause for the whole of South Devon to take up."
Cllr Richard Daws said: 'NSN will remain a campaign group. But we are joining forces with likeminded independents in the South Devon Alliance, which will not be beholden to national party lines and so can act in the best interests of those it represents.
'We will challenge the shameful national developer-led mindset, whistleblow wrongdoing and continue the fight to protect our precious natural environment.'
Also joining the group is former independent councillor Adrian Patch, whose victory in Haytor Ward in 2019 saw off then-Conservative leader Jeremy Christophers.
Cllr Patch said: 'The time is right for a new local party to challenge the Teignbridge Establishment.
'I have worked successfully and effectively with these guys since 2019, and it's right that we now join forces. It's what the people of Teignbridge deserve.'
The Newton Says No campaign group rose to notoriety in 2018 when its website began to bait local councillors it believed were destroying Newton Abbot at the behest of developers. The next year three of them were elected to District Council.
Cllr Mullone added: 'We are talking to fair-minded councillors of all colours who are sick of the way things have been done, and many interested members of the public. We expect to grow, and to present a really strong challenge at the polls next year.'
Comments
To leave a comment you need to create an account. |
All comments 0