Newton Abbot needs a proper working theatre
Monday 14th March 2022 12:00 pm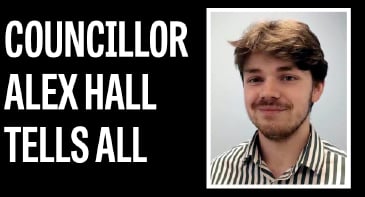 Subscribe newsletter
Subscribe to our email and get updates right in your inbox.
LET me tell you a little bit about myself, I was elected as Newton Abbot's youngest town councillor back in May 2021 and have loved every minute.
It is an honour to have been given the responsibility by members of Bradley ward to represent them at Newton Abbot Town Council.
When I was elected, I knew I was there to represent the views of my ward and that's why we live in a representative democracy.
Personally, I don't think this is the case at Teignbridge District Council when it comes to the future of the Alexandra Theatre (except for some district members).
Local people do not want to see Newton Abbot's heritage and culture ripped from the heart of the town and turned into a faceless scheme, the simple evidence for this being the petition which has received more than 6,000 signatures.
If that isn't the community speaking, then I don't know what is.
However, why do Teignbridge Council feel the need to take the Alex, which could be an asset to our community, and turn it into a multifunctional space adding another cafe into our town.
Just look to the theatres of Paignton, Torquay or Teignmouth and you can see the possible potential.
I have booked myself in to see many shows and talks, so why can't Newton Abbot offer the same?
Looking at the future of our younger community, I feel I can relate as I am just 20 myself.
I can see advantages a theatre in Newton Abbot would have and what a wonderful opportunity to engage with the younger members of our town. Having a working theatre would be a great asset for young people to gain more confidence, make new friends or even start a new hobby.
And not just for the young, the theatre could be a lifeline for many people in our community.
The arts heal in many ways.
A fully functional theatre is something Newton Abbot is missing and it's something the town needs.
I just hope it's not too late.
Please feel free to contact me with issues you are passionate about this and what matters to you.
You can do this by calling me direct on 07730 047647. Alternatively, you can email me at [email protected]
Comments
To leave a comment you need to create an account. |
All comments 0