National Parks minister told to "Expect a fight"
Saturday 19th June 2021 7:00 am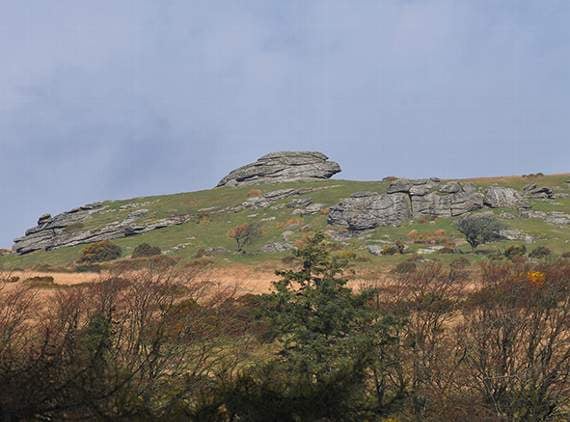 Subscribe newsletter
Subscribe to our email and get updates right in your inbox.
ANY proposals to remove local responsibility for Dartmoor National Park will be strongly opposed, the leader of the county council has declared.
There has been considerable speculation that the Government plans to centralise the management of England's national parks and areas of outstanding natural beauty in a new National Landscape Service.
But Cllr John Hart, Devon County Council's leader, has written to the Secretary of State for Environment, Food and Rural Affairs, George Eustace, and Devon's MPs urging them to keep the management local.
Cllr Hart sent the letter on behalf of Team Devon, the organisation representing the county council as well a district, town and parish councils, saying he was alarmed and had grave concerns about the potential impact that this might have.
However, Devon County Council's cabinet recommended to full council that while any merger of the functions of our National Parks and Areas of Outstanding Natural Beauty would be strongly opposed, there remains a case for a National Landscape service bringing together and strengthening existing national support and protection of our natural environment and providing a strong national voice for all protected landscapes.
Cllr Alan Connett, leader of the Liberal Democrat group, who had put forward his motion on saving the National Parks, said that doing so would be seen as a coded signal that Devon does support this and the admissions would undermine the efforts being made.
In the letter, Cllr Hart said: 'All Devon's local authorities were alarmed to read media reports referring to the consideration being given to the possible role and structure of a new National Landscape Service.
'We share grave concerns about the potential impact that this might have on the management of Devon's unique series of nationally protected landscapes.
'The Dartmoor and Exmoor National Park Authorities, together with our five areas of outstanding natural beauty (AONBs) are instrumental in conserving, enhancing and promoting Devon's natural environment and the social and economic benefits that they provide.
'The localised management of each of those areas is critical to their success and we would strongly oppose any centralised merger of their functions.
'When the Government responds to the 2019 Landscapes Review, I hope that you can urge it to make a positive contribution to the ability of National Parks and AONBs to continue their important work and retain their autonomy.'
But he said that a National Landscape Service which brings together and strengthens existing national support for landscape conservation and the protection of the natural environment could be of great benefit and that it could also provide a strong national voice for all protected landscapes.
'Such increased national support, coupled with local autonomy in governance and operation, provides the most effective model to improve upon the fantastic work which is already led and managed in Devon,' Cllr Hart added.
A final decision on the response to the motion will be taken when Devon County Council's full council meet on July 22.
Comments
To leave a comment you need to create an account. |
All comments 0