COMMUNITIES across Teignbridge came together in a show of solidarity on Sunday, November 12, as the country paused for a poignant moment of reflection to remember those, both and past and present, who lost their lives in conflict.
Wreathes were laid in the towns and villages across the district, with hundreds upon hundreds of residents gathering at their respective war memorials to pay their respects on Remembrance Sunday.
Parades were held in Ashburton, Chudleigh, Dawlish, Newton Abbot, Teignmouth, Kingsteignton and elsewhere.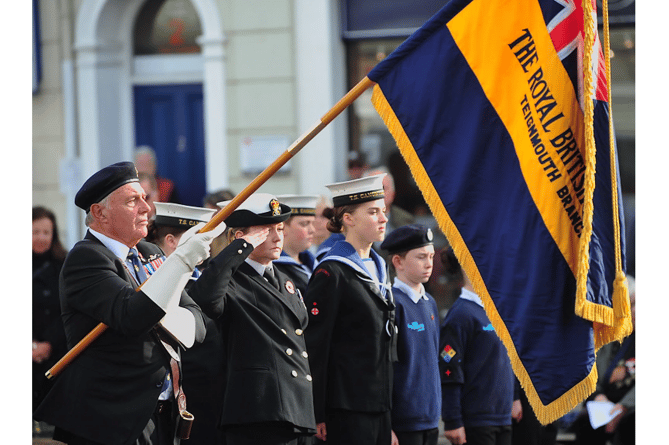 Armistice Day in Teignmouth. At the eleventh hour of the eleventh day of the eleventh month Teignmouth's RBL standard is lowered as the two minute silence begins.
(Steve Pope / MDA)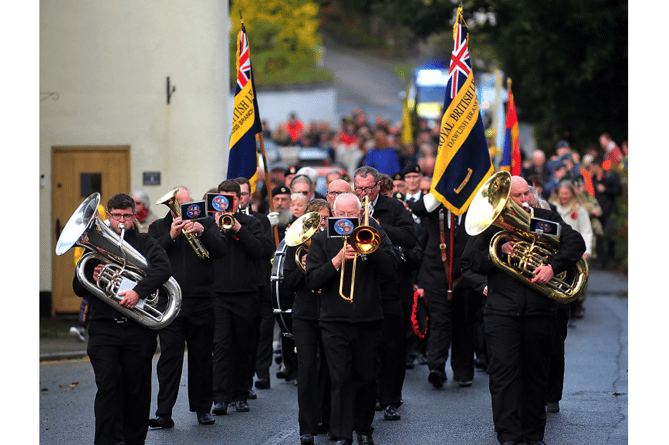 The Remembrance Day parade in Dawlish makes its way to St Gregory's Church.
(Steve Pope / MDA)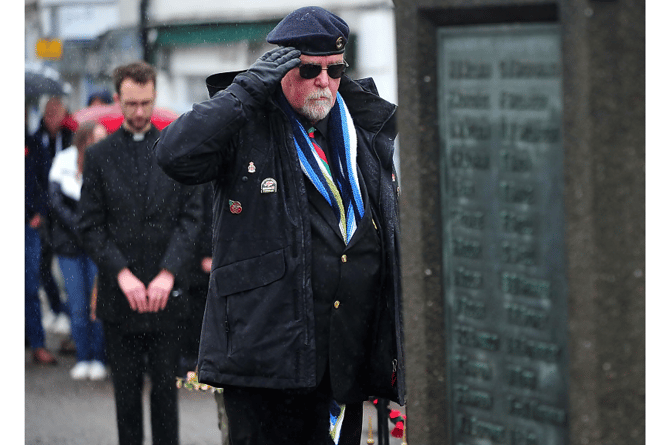 Saluting the fallen at Chudleigh's war memorial.
(Steve Pope / MDA)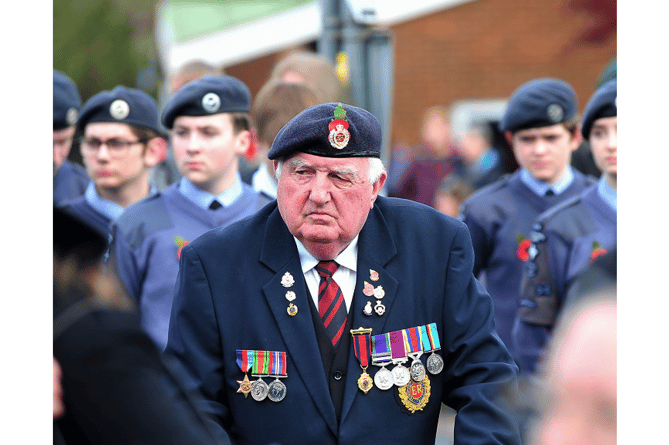 Old and young on parade in Newton Abbot on Remembrance Sunday.
(Steve Pope / MDA)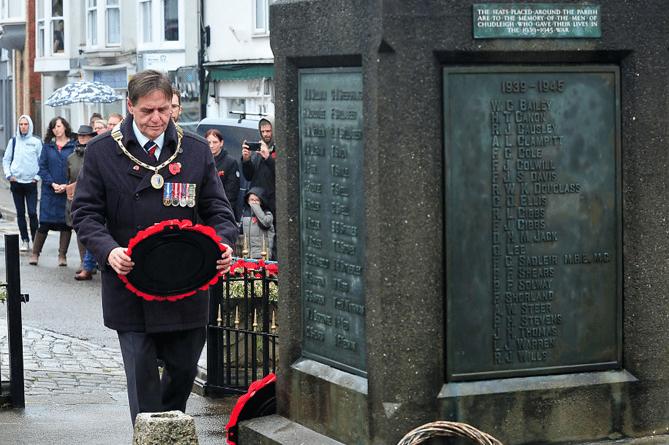 Mayor of Chudleigh Cllr Rick Webb lays a wreath at the town's war memorial.
(Steve Pope / MDA)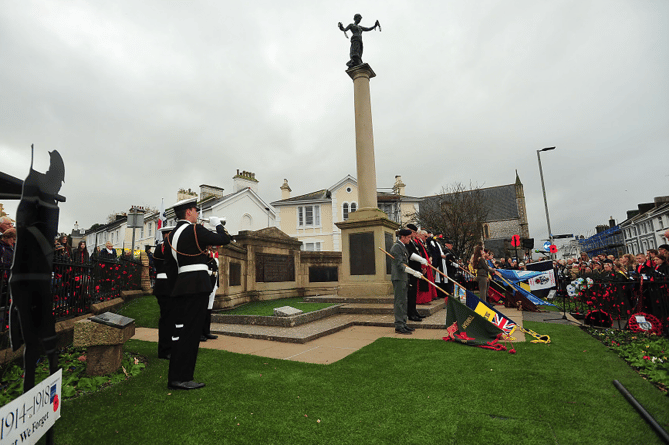 Standards are lowered as the last post is played at Newton Abbot's war memorial.
(Steve Pope / MDA)