FEARFREE, Exeter and Devon's foremost domestic abuse charity, will be holding an unforgettable evening of networking, challenges, and laughter at The Terrace in Exeter from 6.30pm on Thursday, November 16.
It says that this unique event promises to be a night to remember, all while supporting a vital cause.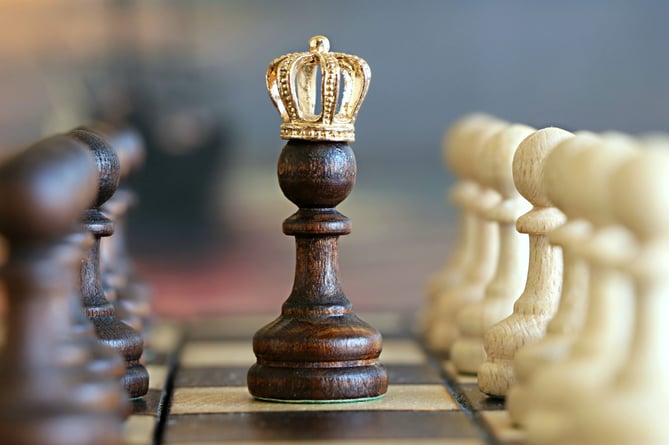 FearFree is Exeter and Devon's leading domestic abuse, sexual violence and stalking charity.
With alarming statistics revealing that one in three women and one in seven men experience abuse during their lifetime, the charity is on a mission to break the cycle of abuse and ensure that everyone can lead a fulfilled, happy life free from fear.
The charity has a profound impact on the local Exeter community, serving as the primary provider of domestic abuse services in Exeter and Devon.
Each year it helps more than 6,000 adults and children in Devon rebuild their lives, liberating them from fear and abuse.
(pexels-aakaashh-murrnal)
Tickets for the event on November 16, entitled "The Master of Tasks Game Show - Networking with a Twist!" are available for just £25 each, offering a golden pass to an evening brimming with excitement and entertainment.
As the title suggests, there's more to this event than meets the eye!
When you purchase a ticket, you're not only ensuring a fantastic time but also making a significant contribution to FearFree's mission to break the cycle of domestic abuse.
Enjoy fun and interactive networking that will help you forge valuable connections. Savour delectable canapés that will tantalise your taste buds.
Master of Tasks Extraordinaire, James Court, renowned for his popular networking events in Exeter, will host the evening, bringing his expertise to make this event a memorable one.
To keep the fun rolling, it will include the comedic genius Andi Davies, a local business owner and comedian, who will ensure an evening brimming with laughter and camaraderie.
This event promises a unique blend of networking, challenges, and entertainment, all in support of FearFree's mission to break the cycle of domestic abuse. 
The charity hopes people will invite their friends and colleagues to join in this unforgettable evening.
Tickets are limited, so don't miss out on this unique opportunity to have fun, make valuable connections, and make a positive impact on our community.
For ticket information and event updates, visit the website: www.fearfreecharity.org/events .