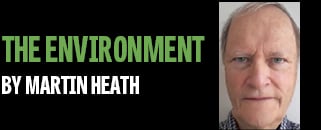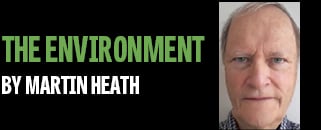 Subscribe newsletter
Subscribe to our email and get updates right in your inbox.
EASTER INVITE TO THE KING'S PARTY
At this Easter time and with all what's going on in the world, it's a good time to think seriously why the world is like it is.
St Augustine of Hippo said, 'there is a God-shaped vacuum in every person that only Christ can fill.' Blaise Pascal, philosopher and mathematician, picked up the same theme in the mid-1600 and wrote in his book called 'Pensees,' the same theme, 'there is a God shaped hole in us which can only be filled by God.
As a national newspaper wrote some time ago, 'it seems that mankind can't run the world properly and never will.' You see, in God's world, only God's way will work.
There are many ways of thinking how to run the world and every one of them has been tried and failed. They are normally based on man-made philosophies and ideologies that mostly have ism at the end of the word, such as: capitalism; communism; socialism; fascism; terrorism; totalitarianisms; authoritarianisms; atheism.
And many religions have 'ism' at the end of them as well. Do any of them bring world peace? History says no! Some may think, 'well I don't believe in God or politics or anything like that, so that's not me.'
This unfortunately doesn't help as it means that the God shaped hole, or put another way, a clean and empty slate-board to write on is sitting there inside our mind just ready for someone, or some ism to come and fill the gap, whether you want it or not.
Science tells us that the natural order does not like a vacuum. So if God is not there, something else will be your guiding thoughts.
Dictators down through history and who have been mass killers, and ruthless warriors like Genghis Khan and Hitler, did have something in there hearts, but it was a false God. It is known by many that Hitler in his latter days was into the occult. He did have some ism in his God shaped vacuum, but it was an evil thing that took over him as he had no other Godly reference within him. This has been the pattern of most mass killers.
On a personal level, Jesus came to show us the correct way and on that first Easter day, died for all who would ask him into that God shaped gap in our heart which was made just for Him, nothing else will or can fit.
It is quite clear if we are to run God's world, which He has asked us to do, you must do it His way. And I'm not talking about becoming religious, or being like a head of a religious denomination, but meeting the person of Jesus and following His words only, as in the Bible.
'How can I possibly meet him?' I hear you saying. At Pentecost, 50 days after Jesuses' death and resurrection, he sent the Holy Spirit to everyone who would ask Him in.
Revelation 3:20 says, 'I stand at the door and knock, if anyone who hears my voice and opens the door (of your heart) I will come in and eat with that person, and they with me,' (Your party invite).
If you do this, then the room is full, and no other man made philosophy or ism can get in. The missing jigsaw piece is in place. We have seen dictators and religious people doing terrible deeds too many times, working out their ideologies on innocent people. How do we know when a person has the wrong shape in them? Jesus said, 'look at their deeds, and the fruit of their labours.'
A thought for all at this Easter time: not believing in anything, isn't possible, there is always something there from our culture, our parents, our schooling and general world media. This doesn't mean you are bad, but it could make anyone vulnerable.
The only safe missing piece of the jigsaw is Jesus. Why not try it this Easter time or find a Christian group who show love and care. God through the Holy spirit is only a prayer away. He will come in and surprise you. Now as the rev.
Billy Graham would say, 'tell someone what you have done.' That will be the test. I would be glad if you want to let me know if you have asked Jesus in. Please email the paper and refer to this column and ask for it to be given to me for any other help.
Comments
To leave a comment you need to create an account. |
All comments 0