Flats plans for Barclays Bank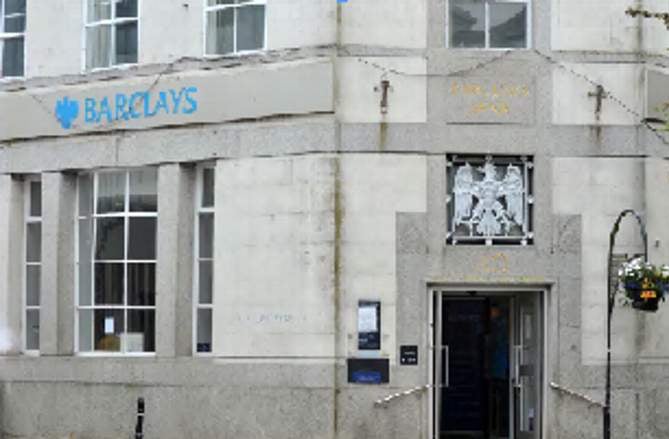 Subscribe newsletter
Subscribe to our email and get updates right in your inbox.
A PROPOSED planning application seeks to convert a town centre Barclays Bank building into apartments.
On October 13 Teignbridge Council received a planning application from Newton Abbot Properties LTD proposing that the four-storey building, located in Courtenay Street and currently occupied by Barclays PLC, be converted into apartments: 16 all told.
The proposal comprises a mix of both one and two-bedroom living spaces, totalling nine, one-bedroom and seven, two-bedroom apartments.
In accordance with Teignbridge's Local Plan, future residents will have access to bicycle parking spaces: two short-stay and 22 long-stay.
Owing to the site being located in the town centre and thus a reasonable walking distance from amenities as well as off-site parking options there is to be no on-site parking for motor vehicles provided.
Additionally, Newton Abbot Properties Ltb stipulated the proposals will be permit-free thus restricting residents from applying for a car parking permit.
It should be said, however, that despite this aforementioned parking situation there will be scope for some residents to park: blue-badge holding residents for example would have access to the three on-street spaces along Union Street subject to avaliability.
Earlier this year Barclays PLC announced the closure of the Newton Abbot branch sighting a shift in customer habits - 85 per centof customers who make transactions over the counter also bank online and/or over the telephone.
The branch is to close on Wednesday November 24.