FARMERS from Cumberland to Cornwall flocked to Westpoint Arena to trade, share ideas and compete in the prestigious livestock competitions at Agrifest.
Richard Adrian Rundle of Kestle Mill Farm, Newquay, came away with Breed Champion, amongst a slew of other rosettes.
For the locals, young farmer Josh Quant from Redlands Farm, Kingskerswell, took home fifth in Class 26 (Baby heifer born in 2023) and fifth in Class 32 (Home bred and fed heifer) with his Limousins Twilight and Tootie Frootie.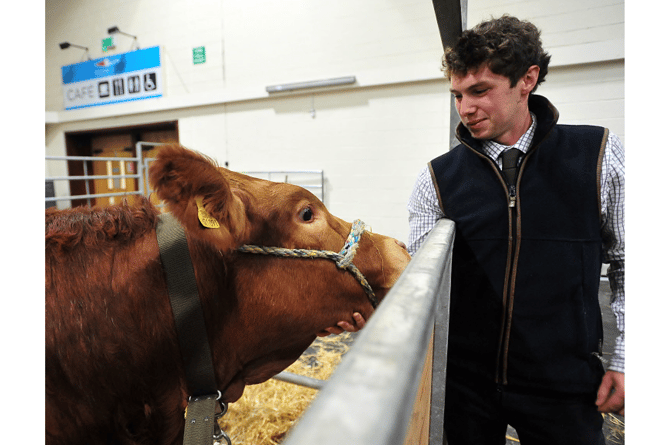 Josh Quant from Kingskerswell with pure breed Limousin Tootie Frootie
(Steve Pope / MDA)
'It takes 17 months to prepare for just two minutes in the ring,' said Josh.
'It's a real labour of love and I try to put everything into every showing I get involved in. It's a real fine balance to get the animals ready make surte even the tiny points are right.
'The quality of livestock here today is absolutely fantastic. It's always daunting when the standard is so high but it's great to see how well everyone's getting on. I wouldn't want to be a judge here!'
Gerald Wood and his brother Tom's Allwood Hereford herd also did well. Hailing from Morleigh, near Totnes, the Woods won 1st in Class five (Hereford bull calf born 2023) and Class six (Hereford heifer born 2023). They also were given rosettes for Native Calf Champion and Native Male Calf Champion.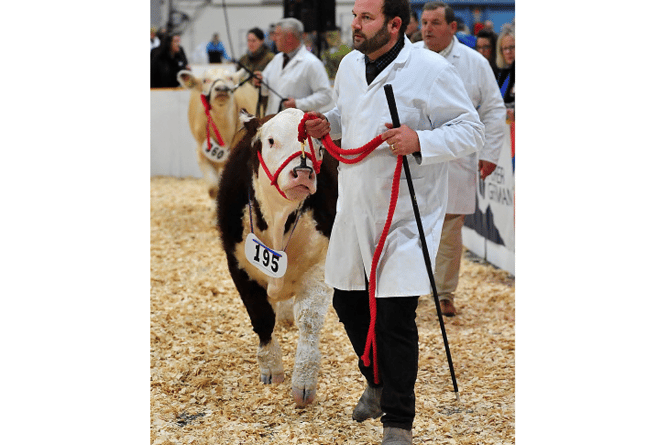 In the showring - Ben Wood from Allwood Herefords based at Morleigh, near Totnes
(Steve Pope / MDA)
Gerald Wood, said: 'You never know what you're up against. We knew we were in with a shout, but we're always hopeful.
'The weather's been a bit up and down, but this is the first time we've been to AgriFest and we're happy with how it's gone.'
But Agrifest isn't just livestock showing, there was also opportunities to network, buy the latest technology and learn more from those ploughing a new path in the farming industry.
Deborah Cunstance-Baker, Chair of the event, said: 'Agrifest is the winter prime stock show of the Devon County Show, so all our wonderful farmers from across the country come here to exhibit their animals and it makes me proud to be British, to see the very high level of animals here today.
'We had 170 cattle and 45 sheep, all looking in their prime. Farmers from Carlisle, from Ireland, from the bottom end of Cornwall, and all over the place attended, and they all came up to support the show. It's really wonderful.
'As well as exhibiting, we' also had the end product, with a steak, burger and sausage competition as well, so the taste of this produce is also really important.'